OUR CAPABILITIES
What we're
best at.


Product Lifecycle Management
PLM systems have been the backbone of our company and we've worked with some of the biggest manufacturers in the world. However, it's our ability to help customers in any industry solve specific problems that has kept us in business for over 15 years.

Industry solutions
Beyond the fashion industry, we have developed end-to-end solutions for both the auction and oil & gas service and supply industry. Our browser-based solutions help to automate steps in our clients' workflow.

Research and Development
We're a curious and competitive group. We're constantly examining changing technology in both hardware and software so we can provide the best solutions for our clients.
How we benefit you
Our solutions deliver robust functionality in many areas
of product lifecycle
management. Here are a few commonalities that benefit our customers:
Improves communication between operators and customers
Delivers "what if" scenarios based on a network of inputs
Gathers customers requirements in a manageable manner
Gain increased customer feedback and analytics
Manages the complexities of regulation / compliance / monetary exchange
Track quality assurance and history
Link the development process with forecasting abilities
Tracking of all variables (cost, materials, customer feedback)
View real-time reports via user specific KPI dashboard
Deeper personnel management with security level assignment
For Auction specific management:
Automate customer registration onsite and online
Integration of cashier and billing systems
Live site functionality for bidder and auctioneers
From our success with Soletech, here are some samples of how quickly investing in a system can save money on time wasted.
Initial Labour Savings as Annual Manhout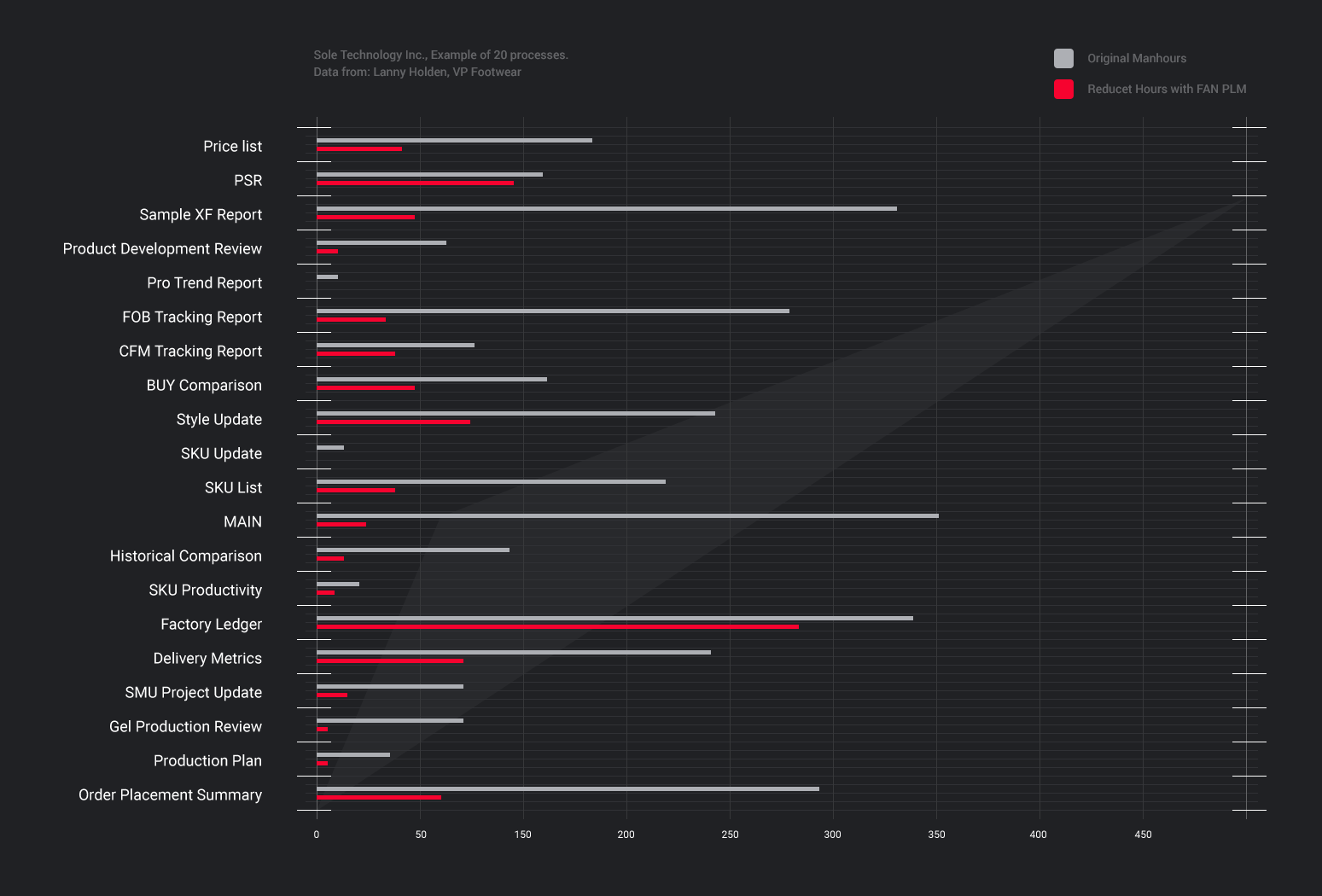 ANNUAL NET BENEFITS

Online First
Our products were developed to be browser-based from the beginning, long before the "Cloud" and "SaaS" were popular buzzwords amongst our competition. For us, online functionality is not an add-on or an afterthought.
Benefits for you:

Scalable and Flexible
Add people to the system without the need for special hardware or IT involvement.

Collaborate Easier
Customers and 3rd parties can engage without having to install software.

Always Up To Date
Software is automatically upgraded without deployment.
Agile Development
We're agile. We ensure our solutions are future-ready and that we are responsive to your changing needs. We embrace the following principles in our development:
Ensure maximum customer satisfaction
Openness to re-assessing requirements and taking feedback during development
Design solutions in smaller pieces so they can be assessed and implemented quicker
Maintain close cooperation between our clients and developers
Real, human communication to all stakeholders
Working software is the principal measure of progress
Continuous attention to technical excellence and good design
Simplicity is essential
Self-organizing teams
Regular adaptation to changing circumstances and technology
Want to work with us?
Get in touch