Corporate background
Information is
only an asset
if it's shared.

FRONTECH AT A GLANCE
We are a software development company focused on solving industrial automation and management problems through easily accessible, web-driven solutions. Our group's collective experience and expertise encompasses the entire spectrum of development from in-depth consultation, design, programming, installation, maintenance, and support.
Our original experience comes from over 15 years of operating within the high-paced Asian manufacturing sector. Since then, we've developed solutions for a number of industries including oil and gas, auctions, and others.
Large or small, we thrive on paying special attention to the particular needs of our clients. We provide our solutions with continuous innovation, flexibility, and your future expansion in mind. By holding true to this mantra and keeping our operations compact, we have been able to service some of the world's most prominent brands for years.
MEET OUR CEO
Boris founded Frontech under the banner
"Frontier Technologies" in 1997 to provide software and IT consulting in Taiwan and Hong Kong.
Under his guidance, we have grown to service some of the biggest manufacturers in the footwear industry and beyond.

More than just a software guy, Boris is an avid rally driver competing on some of North America's toughest courses. He channels the same intensity and focus that goes into competing at a high level of motorsports into every project we work on here at Frontech. Boris is also a minor hockey coach and constantly stays involved with multiple local charities.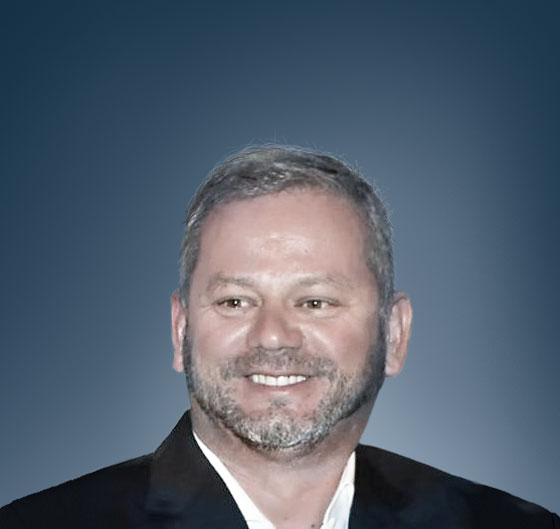 "What a gift Boris has for IT. I honestly don't think there's an enterprise level software issue that Boris can't develop a solution for. He's truly an expert in understanding business processes and then developing software systems that deliver exceptional results. On time, on budget, and a pleasure to work with."
LANCE JOHNSON
Business Strategist & Master Communicator

"Boris is a successful entrepreneur, not only because of the amazing technology he produces, but because of his ability to work with partners and other entrepreneurs to make things happen."
COLIN BRAMM
CEO, Showbie
our philosophy
We provide flexible solutions that utilize the best of current browser-based technologies.

Our team is smart, passionate, responsive, and enjoys collaborating to find the best solution. We have team members with decades of experience delivering software solutions and embracing future challenges as they come.

We embrace lean development principles by focusing on the needs of the individual business sector, without the burden of massive corporate infrastructure.

We aim to develop solutions that allow companies to operate at a high level of efficiency by eliminating double entry of information, streamlining workflows, and providing live feedback that assists in decision making.
Want to work with us?
Get in touch